TDA Area 2 - South Upolu (English & Samoa)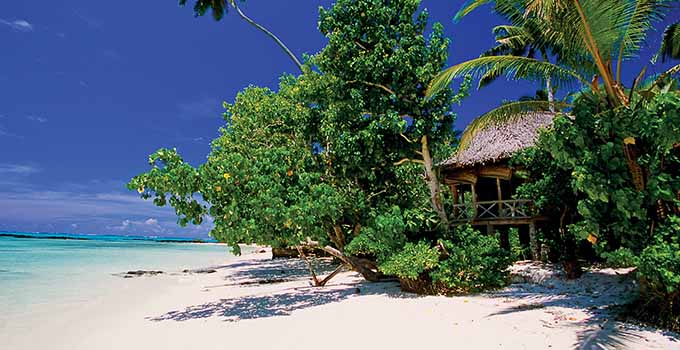 This document is a Management Plan prepared for Tourism Development Area 2 South Upolu (TDA 2).This Management Plan should be read in conjunction with the Enhancing the Resilience of Tourism Reliant Communities to Climate Change Risks TDA Management Plan Report ("the Report"), which describes the overall background and methodology for the preparation of Management Plans for six nominated Tourism Development Areas in Samoa. The Management Plan is also supported by the Samoa Tourism Authority's Technical Guidelines for Tourism Operators.
The preparation of this Management Plan is one aspect of the Enhancing the Resilience of Tourism-Reliant Communities to Climate Change Risks Project ("the Project"). The objective of the overall Project is to enhance the resilience of tourism-reliant communities to climate change risks by integrating climate change into development policy and instruments and investing in adaptation actions supporting tourism reliant communities. The Project recognises that Samoa's tourism sector, which is a mainstay of Samoa's economy and a core contributor to Gross Domestic Product (GDP), is highly vulnerable to the slow onset impacts of climate change.
The Project is being implemented by the Government of Samoa with financial assistance from the Global Environment Facility ("GEF")/Least Developing Countries Fund ("LDCF") through United Nations Development Program (UNDP). The national executing partners are the Samoa Tourism Authority ("the Authority") and the Ministry of Natural Resources and Environment ("MNRE").
This Management Plan identifies and prioritises adaptive measures for tourism management planning for South Upolu, building on the community's vision and integrating climate change adaptation and disaster risk management measures. The Plan focuses on small to medium tourism operators and the communities in which they operate. Some of these measures can be implemented with funding connected to this component of the Project. Other strategies fall outside the scope of this funding. However information and Technical Guidelines have been developed and made available to tourism operators, prospective operators and communities so that they can plan for the implementation of adaptive measures. In some cases tourism operators or groups of tourism operators may use this information to seek funding through other mechanisms including the Tourism Climate Change Small Grants Program.
You can view/download the English version here
You can view/download the Samoan version here
Downloads
Published Wednesday, 30 August 2017