Enhancing the resilience of Tourism-Reliant Communities to Climate Risks Project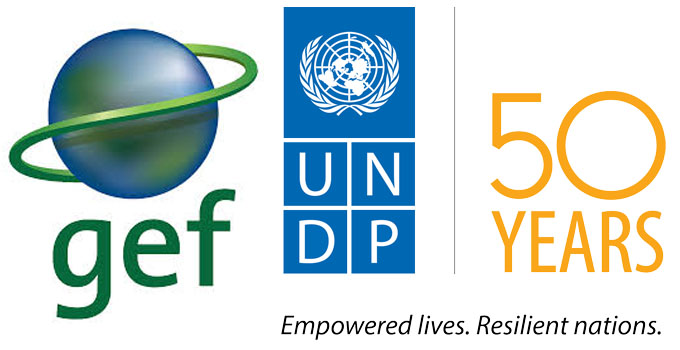 The project 'Enhancing the Resilience of Tourism-Reliant Communities to Climate Change Risks' is funded by the Global Environment Facility (GEF) through its Implementing Agency the UNDP and is being nationally executed by the Samoa Tourism Authority, in close partnership with the Samoa Tourism Sector.
Total funding made available through the Project is US$ 1.95 million and the timeframe for implementation is from February 2013 to January 2017.
The overall project objective is 'To enhance the resilience of tourism-reliant communities to climate change risks.'
The Project has been designed to achieve two major outcomes as follows:
Climate change adaptation mainstreamed into tourism-related policy instruments and public-private partnerships
Increase adaptive capacity to climate change and disaster risks of tourism-related communities
The two outcomes will be achieved through the delivery of the following two Outputs:
Outcome One Outputs
Management plans integrating climate risks are developed in six Tourism Development Areas involving twelve villages
Technical guidelines developed on climate resilient beach tourism management practices
Implement recommendations developed to internalise climate change considerations into existing micro-finance, grant and loan schemes to the tourism sector and feasibility of a climate risk transfer (insurance) mechanism.
Outcome Two Outputs
Concrete adaptation actions in the management of coastal infrastructure, water resources, shoreline and tourism recreational activities are implemented in six TDAs, involving at least fifteen community-owned beach tourism operations, ensuring that both women and men participate in and benefit from these investments.
Coastal tourism operators are connected to Climate Early Warning and Information System.
South-South transfer of tourism adaptation case studies between operators in Samoan TDAs, and counterparts in other SIDS
The project is focused on the following six Tourism Development Areas, where the highest concentration of beach fale operators is located.
| | |
| --- | --- |
| Tourism Development Areas | Villages |
| South-East Upolu | Saleapaga and Lalomanu |
| South Upolu | Safata – Sataoa and Saanapu |
| North-west Upolu - Manono | Lepuiai and Faleu |
| Eastern Savaii | Lano and Manase |
| North-west Savaii | Falealupo and Satuiatua |
| South-east Savaii | Palauli |
Research undertaken as part of the Samoa Tourism Sector Plan 2014 – 2019 identifies the key attributes of Samoa as a tourism destination as:
A unique culture with a strong sense of place
Friendly and relaxing people
A lush, tropical unspoilt environment
Beautiful beaches and crystal clear waters
Another aspect of the Samoan tourism sector is that land is often in customary ownership and therefore beach fale operators are also part of the villages where their businesses are located. This means a more resilient and diversified tourism offering will directly benefit the communities that rely on tourism generated income. This project's final objective is to enhance the resilience of tourism reliant communities to climate change.
Climate change processes potentially threaten all of these attributes and several integrated planning documents have been developed in consultation and partnership with the local operators and communities to take action to increase their climate change resilience.
Firstly, individual Tourism Management Plans have been developed for each of the six Tourism Development Areas. These Tourism Management Plans describe the strategic direction for building resilience for the tourism operators and their reliant communities and provide the overall direction and planning for implementing both community based and operator focussed activities. Adaptation measures are presented in the Management Plans as follows:
Shoreline protection (including enhanced design and siting of tourism facilities and surrounding landscape)
Water resources management
Ecosystem responses (including development of climate conscious tourism project, alternative sites and recreational activities)
Disaster preparedness and emergency facilities in case of disaster events.
Secondly, Technical Guidelines for Climate Resilient Practices have also been developed. The Guidelines are provided as a 'toolkit' of options that are available to increase resilience to climate change risks and as far as possible preserve the top attributes of tourism for tourism and overall community well-being.
A Small Grants component is being implemented through he Project. Round One of the Small Grants has been completed resulting in enhanced climate change resilience for several tourism operators located within the TDAs though improved more resilient facilities and improvements to water catchment and storage. The Second Round of funding for the Small Grants Component has been launched and pre-approved projects are currently under further assessment and design.
A Climate Early Warning System (CLEWS) has been developed under the Project to assist multiple stakeholders with information to enable a quick and effective response to developing climate hazards.
The design of the Manase Seawall has also been supported through the Project. The Seawall is designed to enhance coastal resilience to climate change impacts in along the Manse coastal strip and provide additional protection for tourism assets.
Downloads
Published Monday, 3 October 2016