National Tourism Climate Change Adaptation Strategy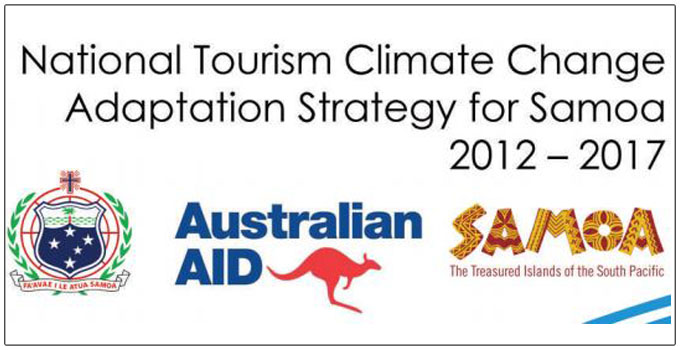 The high vulnerability of the tourism sector to the impacts of climate change underscores the need to effectively build the sector's capacity to be more adaptive and resilient to these kinds of impacts. This Strategy will help build and increase the resilience and capacity of the tourism sector to adapt, respond, prepare and recover more quickly from the impacts of climate change and natural disasters.
It draws on the information gathered from the review of technical reports, studies and impact assessments as well as from extensive consultations with tourism operators, Government Ministries and Corporations, Non Government Organisations (NGOs), the private sector and local communities, to determine the current situation and learn from past experiences so that an effective and positive way forward can be delivered.
The underlying theme of the Strategy – 'Building resilience against climate change' – runs extensively throughout the document. It builds upon the National Adaptation Plan of Action (NAPA) document which aims to provide strategic direction for the tourism sector in terms of increasing its resilience and capacity to adapt to the adverse impacts of climate change and will provide the basis for the Samoa Tourism Authority (STA) to make informed decisions and policies through clearly identified short and long term priorities in the area of climate change.
It includes some specific recommendations on how the sector can best prepare itself to adapt to the impacts of climate change and calls on all parties involved in the sector to use the Strategy to guide their current, planned and future work.
Click here to download a copy of the National Tourism Climate Change Adaptation Strategy
Downloads
Published Tuesday, 9 December 2014